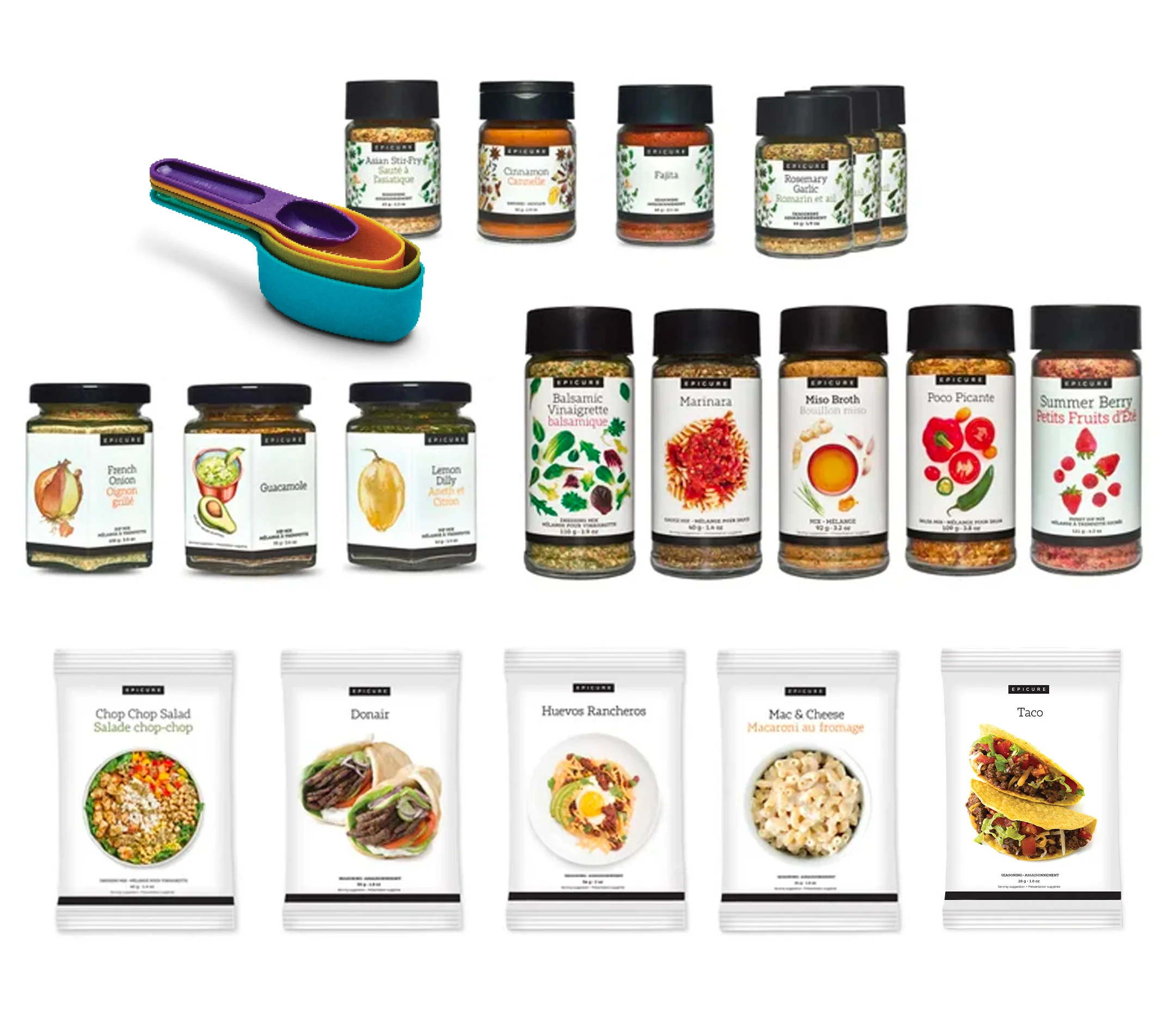 Good food feels good! Stock your pantry with everything you need to commit to wellness, nutrition, and sustainable results, with the Epic Life Program. 
Take the guesswork out of healthy eating with the Epic Life Program! This collection includes 17 different multi-purpose products that can be used to prepare a delicious and nutritious breakfast, lunch, appetizer, and dinner.
Enjoy food in healthy portions with colour coded, lightweight, plastic scoops — ideal for measuring protein, healthy fats, grains, veggies & fruit needed for a balanced meal. Receive a FREE Epic Life Digital e-Guide and printable Epic Life Journal.
Collection includes:
Miso Broth Mix
Marinara Sauce Mix
Balsamic Vinaigrette Dressing Mix
Poco Picante Salsa Mix
Fajita Seasoning
Summer Berry Sweet Dip Mix
French Onion Dip Mix
Guacamole Dip Mix
Cinnamon (Ground)
Rosemary Garlic Seasoning (3)
Asian Stir-Fry Seasoning
Lemon Dilly Dip Mix
Mac & Cheese Seasoning
Taco Seasoning (Sachet)
Huevos Rancheros Seasoning
Chop Chop Salad Dressing Mix
Donair Seasoning
Perfect Portion Scoops 
Purchase by February 16 and receive a FREE $15 product credit!